Summary: Solar LED Strt light&Road Stud
Price (RM): 1XXX
(Price is subject to quantity and approval)
MGG Technologies Sdn Bhd in cooperation with its China Partner, studied and came out with the World's most advanced, highly value-for-money and technically innovative breakthrough solar powered LED Street Lighting.
This innovative product suits a wide range of applications from Street Lamp to Garden Lighting within your private home. It is energy saving and clean.
MGG Technologies Sdn Bhd is a leading solar powered manufacturer and has patented some of their innovations in the 'Semi Integrated' category. The company has worked closely with all types of governmental institutions, developers, architects and consultants to deliver practical and cost effective solutions in solar powered LED street lighting technologies.
Interested, please get in touch with Mr Julius Tay at 010 – 968 0333 (by WhatSApp).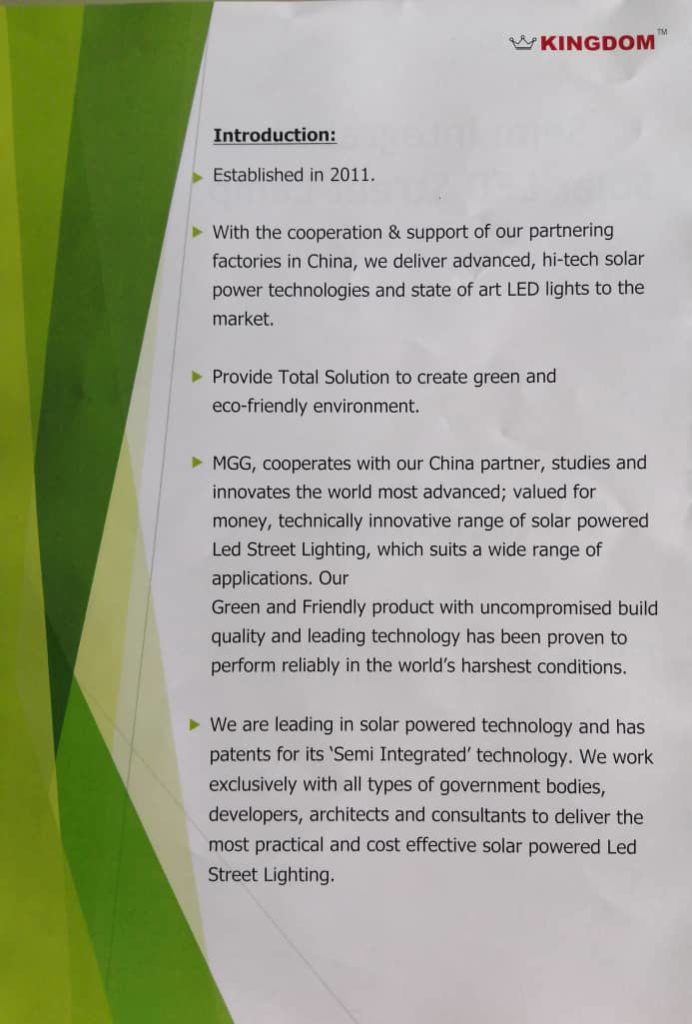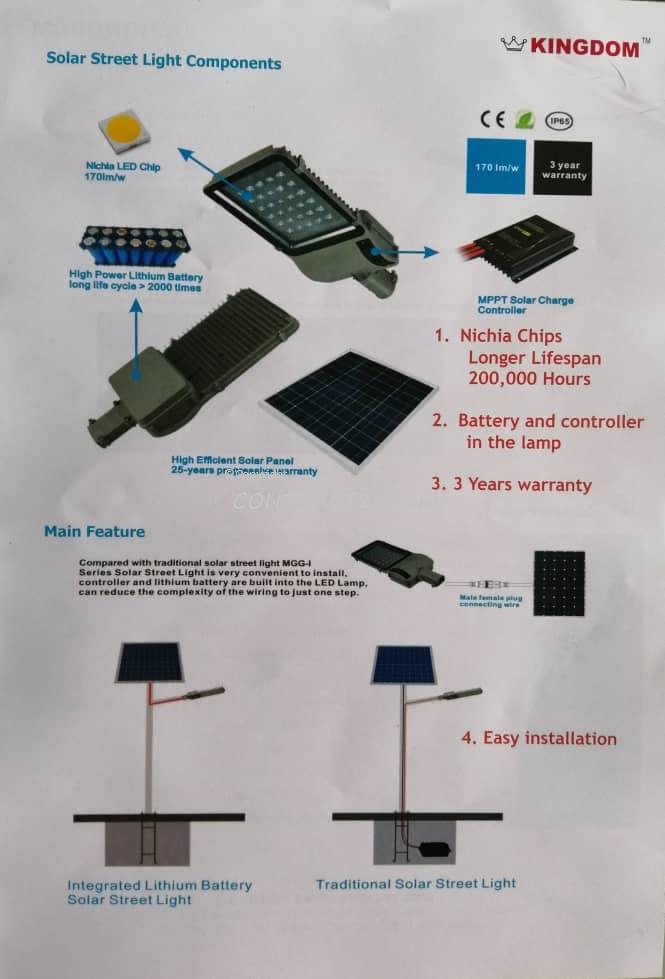 Sarawak
Sarawak